We enjoyed the day planting flowers, bushes, and a tree!
My new favorite flowers! I could not stop looking at them!
Our new tree. We think it was called an Oklahoma redbud.
Tropical bush
Pretty pink flowers
New pink starlike flower addition to this planter
Our red, white, and blue planter (the colors weren't in that order due to limited space)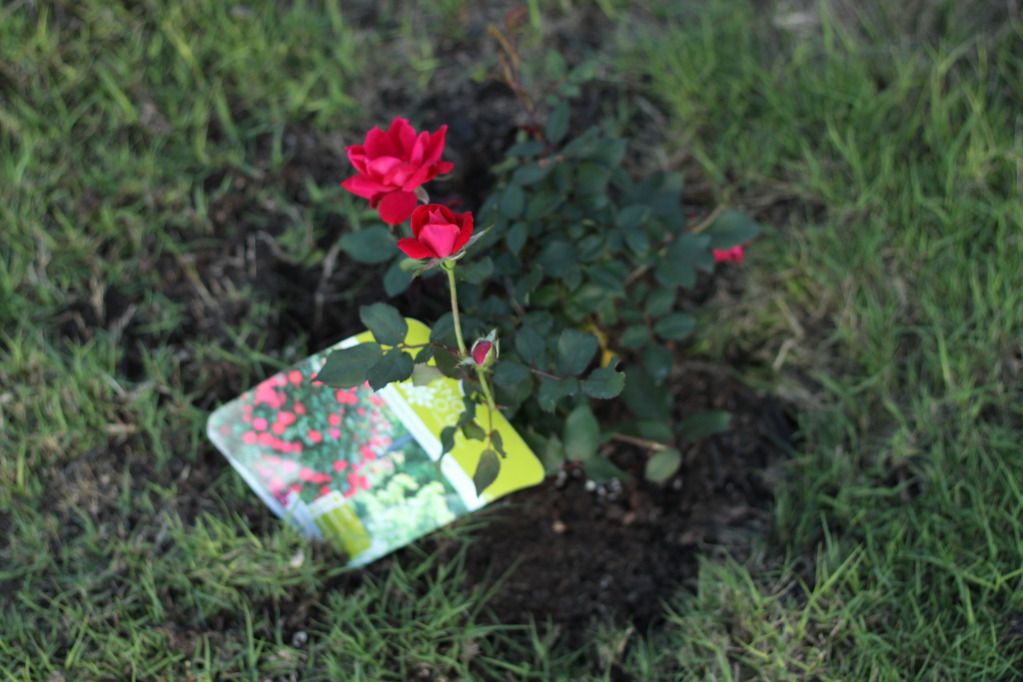 Our rose bush
Our Crepe Myrtle, it's not new but I never got a picture of it. What is new in the picture is the Oklahoma Redbud behind the fence.
I love the trumpet like flowers on this bush.
Here's our vegetables for the year. Since we've gotten Nicklebee, our dog, the rabbits and other random hungry animals have stopped nibbling away at our veggies. We pulled a sugar snap pea off today!